Many years ago, I clipped a recipe for "Sweet Cinnamon Quick Bread" out of the coupon insert in the Chicago Tribune. We have made this bread many times in our family, sometimes to celebrate and sometimes just because. It's perfect for welcoming kids home after school, a quick desert after an especially long week, breakfast on a snow day, sharing with neighbors. It has also made its way into many care packages shipped off to our kids, friends, and family.
In other words, it's perfect – not just because of its flavor but because it is easy to whip up, fun to make with kids, smells delicious when baking, and ships great. Serve warm out of the oven, or pair with fresh berries or ice cream.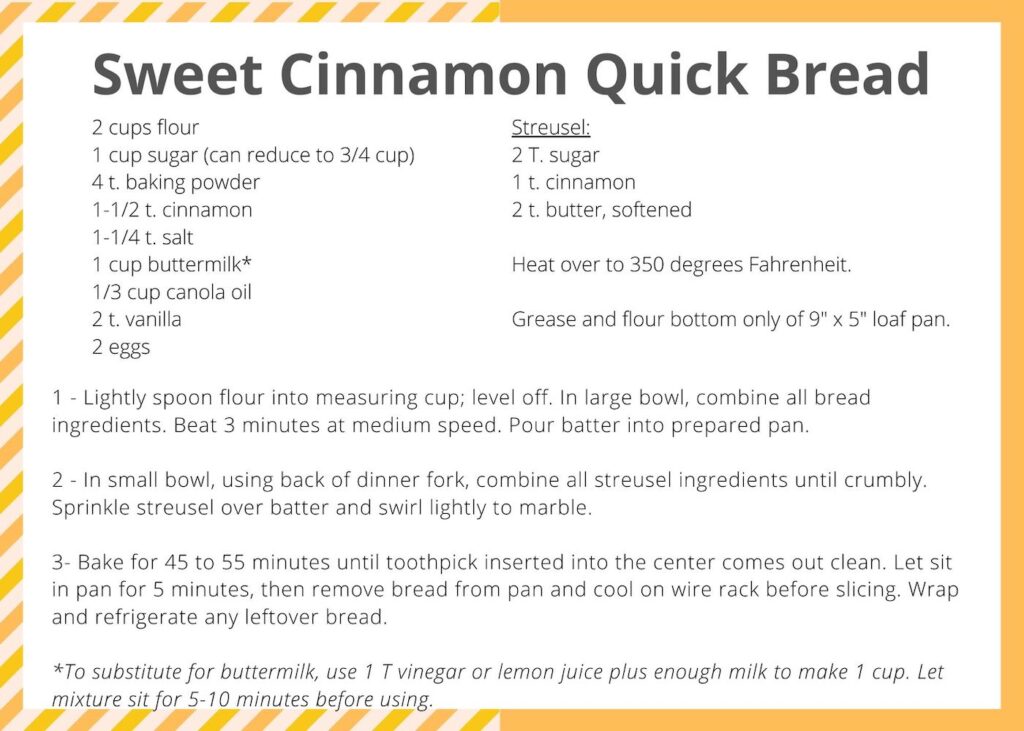 Pair with coffee, tea, or milk and enjoy!
Print a pdf of the recipe here.