Quilter • Textile Designer • Teacher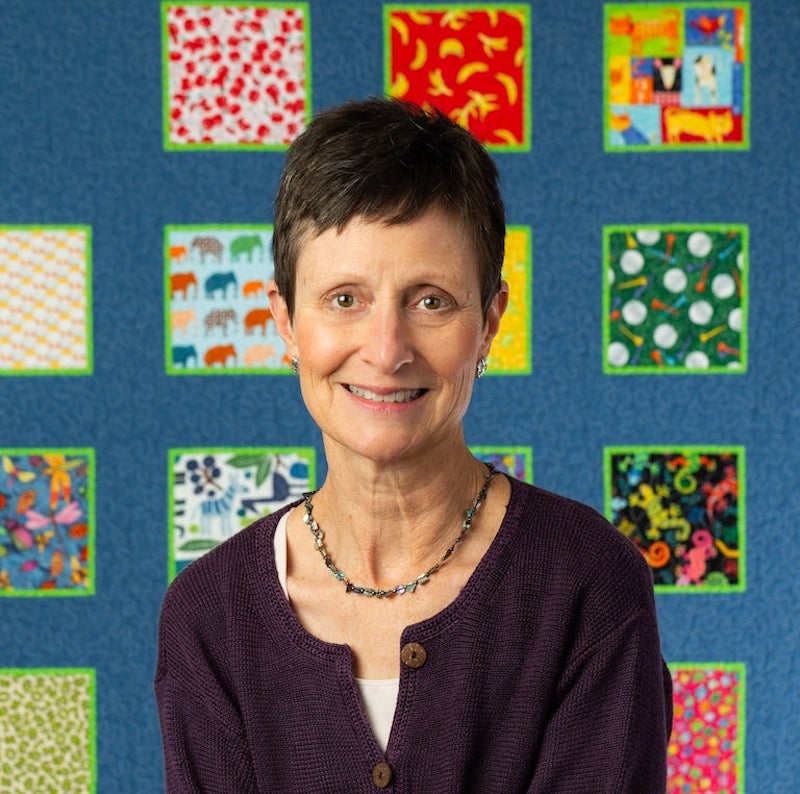 Quilter • Textile Designer • Teacher
Early on I discovered a passion for making and was fortunate to be surrounded by great teachers that included my mother, grandmothers, aunts, and neighbors. In the summer when other kids looked forward to camp, swim lessons and other activities, I was all about making and exploring. This included making clothes, needlepoint pillows, macramé plant hangers, knitted scarves,  decoupaged boxes, love beads – and exploring creeks and trails, fascinated by the patterns in nature. 
In 2004, I launched my quilt-making business. Since that time, I have made many quilts and expanded into other textiles – always with a focus on creating pieces that are meant to be used in everyday life and a belief that a few well-made, well-designed items (quilts, clothes, you name it) make for a much more sustainable lifestyle than a bunch of poorly constructed ones.
My designs have a modern bent but with a nod to traditional designs and techniques. Many of my quilts begin with a piece of repurposed clothing: I've been known to buy my husband shirts with the intent of using them in a quilt down the road.
I grew up in northern Illinois and central Indiana, graduating from Indiana University before returning to Chicago.
These days, I can be found making in my studio, teaching workshops, hanging out with family and friends, and, as co-director of The Art Department, making our community more art-centric by designing and hosting exhibits, community art projects and other events.